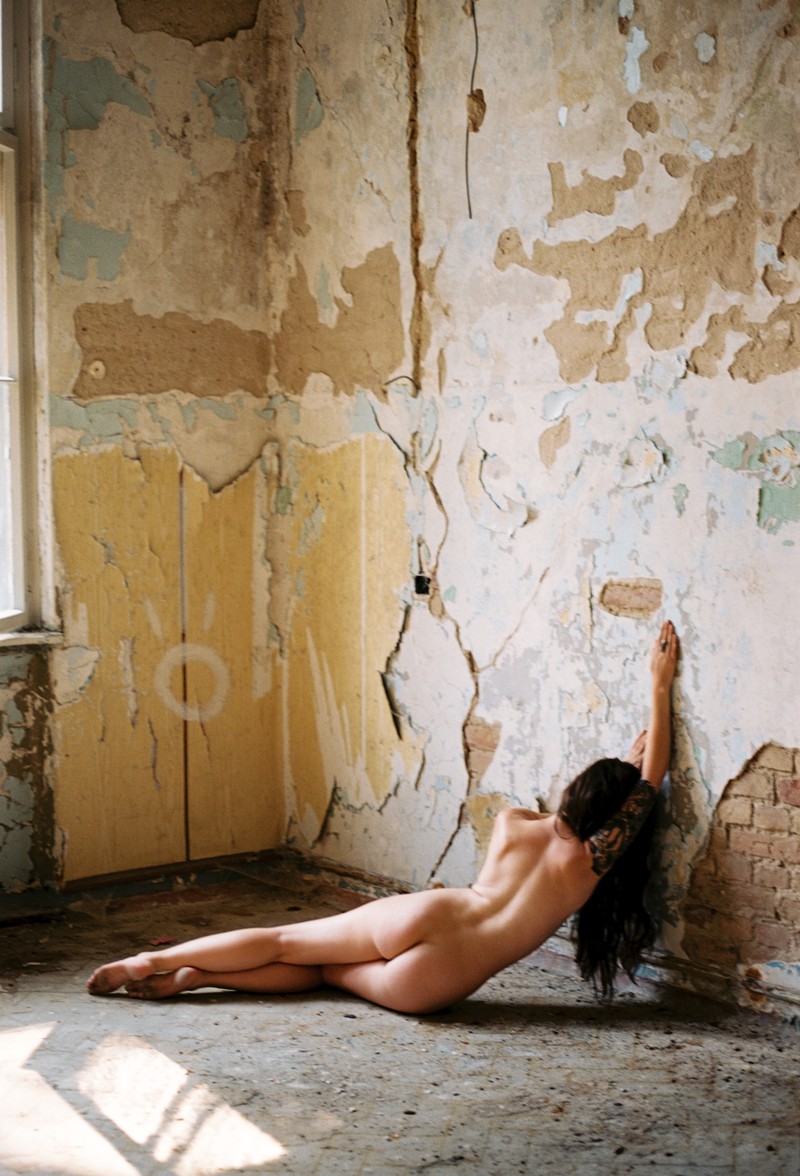 Evyenia Karapolous is a fine art model and professionally trained classical vocalist located in Brooklyn, NY. She specializes in nude in nature, portraiture, body scaping, figure work, editorial work, and alternative process. She recently obtained her double masters from New York University in classical vocal performance and vocal pedagogy.

Evyenia studied analog photography under Professor Laura Burns at Goucher College in 2014. (Laura's work has been on view at the Robert Wood Johnson, Jr. Gallery at the Metropolitan Musem of Art alongside artist Sally Mann). In addition to posing, Evyenia also shoots analog work which is available via instagram @beautyofbaphomet.

Character References:
Matthew LaPierre - photographer, Gorham, Maine.
Randy Contello - photographer, Brooklyn, NY.
S.Johannsdottir - model, Reykjavik, Iceland.
James Wigger - photographer, Brooklyn, NY.

[My sleeve is being done by Joe Khay at Citizens Ink in Brooklyn. My thigh piece and rib tattoo were done by Kyle Oxford at Read Street tattoo in Baltimore, however he is now located in Vancouver.]

(Image is selfportrait).